Asbury
Asbury develops, manages, and operates Post-Hospital Resort, Skilled Nursing and Rehabilitation programs, Independent Living, Assisted Living, Supportive Living, + Supportive Living Memory Care serving older adults of various income levels.
Our Continuum of Care Senior Living Health + Wellness Communities (CCRC) are committed to providing quality care in an appropriate setting that improves the lives of the residents, guests, patients, and the families we serve. Our model offers a new approach to health and wellness. Our approach allows our campus program teams open communication about the individual needs of every senior we serve, in an atmosphere that is family-oriented and focused on providing the highest quality care in the most appropriate setting, allowing each person we serve to live the lifestyle they deserve.
For a New Approach to Health + Wellness Ask for Asbury.
Post-Hospital Resort providing Skilled Nursing & Rehabilitation services
Skilled Nursing and Rehabilitation-Short term + Long Term
Independent Living
Assisted Living
Supportive Living
Memory Care
Home Health Services
Hospice and Palliative Care Services
Beautiful Senior Living Communities
Multiple Amenities including Private Suites, Beautifully renovated apartments with kitchenettes, Movie Theater, Library, Lounges, Salon and Spa, Café, Country Store, Fitness and Life enrichment Activities, Delicious Chef prepared meals, Medication management, and a 5 Star Guest Experience Convenient Locations
** (All services not be available at every location)

Paul Davis
"I never thought I'd like Bingo but now I play all the time. I enjoy being able to sit outside in the courtyard. I work in Asbury Court's "Country Store", a convenience like store on campus for our resident's to purchase essentials and treats. Since I like to sing and play music; I play music in the store for the shoppers to enjoy. "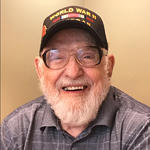 Paul Davis
Resident at Asbury Court
Connie Johnston
"I love Asbury Gardens. I like the friendliness of the staff especially. If I'm nice to someone they are twice as nice to me and I love that!"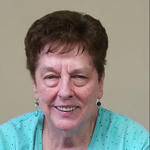 Connie Johnston
Resident of Asbury Gardens
Nancy Miller
"My coming to Asbury Gardens exceeded my expectations. The management and staff are efficient and friendly, the residents are wonderful and sometimes a hoot! The food is very good, the activities fun, and the wellness center is good to have. I feel safe here and taken care of."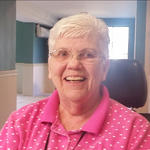 Nancy Miller
Resident of Asbury Gardens
Carol Vogt
"The food is good and the housekeeping is fabulous. There are activities that I like to do and enjoy being around other people. My apartment is very comfortable. I'm very pleased with the Wellness Center and the nice staff. On a scale of 1 – 10, I give Asbury Court a 10."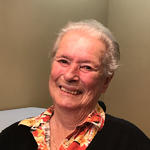 Carol Vogt
Resident at Asbury Court
Marie Kirsch
"I like everything about Asbury Gardens. It is bright, friendly, and the activities are great. The people are nice and the staff is wonderful!"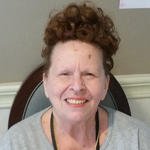 Marie Kirsch
Resident of Asbury Gardens
Jean Kavanaugh
The people who work here are very nice, kind, and helpful. Very pleasant to work with. The facility is clean and the food is pretty good. This was my first time in rehabilitation and I wouldn't want to go anywhere else. I feel they worked really hard to make things comfortable for me while doing therapy. I'm going home soon and it's thanks to them.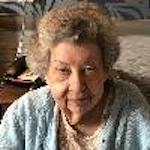 Jean Kavanaugh
Post Hospital Resort Guest
Carol Zebresky
I like the people that work here the most. They have been very nice, friendly, and very helpful since my first day here. The food here has been very good as well. I would definitely come back here if anything happened to me. It's very nice, therapy is great, I've made some new friends and I know I'm getting better. Looking forward to a tour of the Retirement Community for a possible move when I leave here.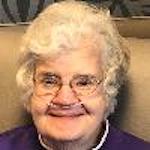 Carol Zebresky
Post Hospital Resort Guest
Faye Christensen
I love the staff. Everyone has been so kind and thoughtful here with me. They treat me like an individual. I would ask for Asbury again, because honestly nothing compares to it. The therapy has been really helping me. My experience has been wonderful.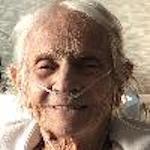 Faye Christensen
Post Hospital Resort Guest
Antoinette Doherty
I like the people that work here and the therapy that I am receiving very much. I really don't think you can find a nicer group of people anywhere else. I will always ask for Asbury. It feels like being at home when you are here.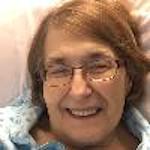 Antoinette Doherty
Post Hospital Resort Guest
Devonna Johnson
I love the newness of the building, and the sincere help I get from the staff. The team here genuinely wants to help. I would definitely ask for Asbury again. I have had a great experience here. They honestly listen to you. I've never felt like I was just another patient here. The entire team here honestly cares for each and every patient. Not just me. I like it so much I want to move in to their Retirement Community.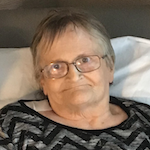 Devonna Johnson
Post Hospital Resort Guest
Shirley Konen
The people are wonderful and I love it here!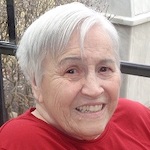 Shirley Konen
SNF resident
Mary Harkless
I like the activities and the staff is very supportive and always there to help.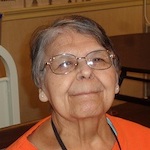 Mary Harkless
SLF resident
Karen DiFranco
I thank God every day for Asbury and for the two wonderful years I've been here!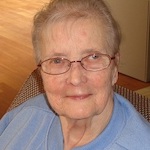 Karen DiFranco
SLF resident
Diana VanBarringer
I love the activities especially Wii bowling and bean bag baseball.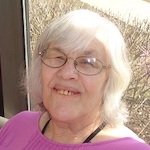 Diana VanBarringer
SLF resident